We are thrilled to be hosting an in-person Rotary District 6800 Conference this year and you are invited to attend!!
April 29-30 at the BancorpSouth Conference Center in Tupelo, MS
The District Conference will be held during Tupelo's antique car show – Blue Suede Cruise, so the theme for District Conference is Revved Up for Rotary!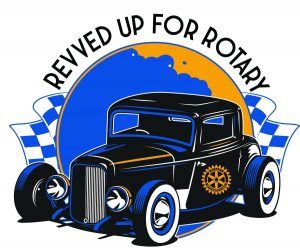 Each club should make plans to send at least one person, but we hope you'll send more to come enjoy, have fun, connect and celebrate. District Conference gives every club a voice in the district business meeting with one vote per club, so be sure someone is attending from your club to cast that vote.
We will be hosting a Silent Auction during the conference and are asking that each club send one item for the Silent Auction. Funds will be donated to the Rotary Foundation.
Registration is Open and t-shirts are also available as add-ons to your registration. Click Here to Register!
Every Rotarian is encouraged to participate and spouses are welcome, as well. We plan to have check-in beginning at 4pm on Friday, and end the event around 3:00pm on Saturday. Registration deadline is April 25th. Deadline for T-shirt Orders is April 10th.
Come enjoy and make a weekend of it! You don't want to miss the kick-off event on Friday night – put on your dancing shoes and join us in the VIP Lounge for a meet and greet with heavy hor d'oeuvres before we head over to the arena for live music.
Please let me know if you have any questions and I hope to see you there!
Jenny H. Jones
District Governor
Rotary District 6800
jjonesrotary@gmail.com