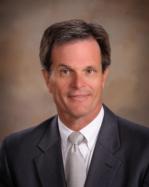 District Governor Elect
Robin Dambrino
Robin has served as an Assistant District Governor and District Membership Chair for Rotary District 6800 and is a Past-President of the Grenada Rotary Club. He writes a weekly column in the Grenada Star Newspaper entitled "Rotary Wheel", manages the Grenada Rotary Club Facebook and Instagram pages, and is Chairman of the Garden of Life Committee at Grenada Rotary Club.
Robin is a lawyer, having practiced law for 40 years now primarily in civil litigation, and has tried over 100 cases as lead counsel to verdict, primarily defending doctors, hospitals, government agencies and individuals who have been sued in Mississippi State and Federal Courts. He is a partner in the Grenada law firm of Gore, Kilpatrick & Dambrino.
Robin is an avid gardener, farmer, hunter and fisherman in his spare time, managing a 2500 acre Duck Hunting Club and farming grains at Dubard, Mississippi. He has participated in Christmas in April, the Grenada Soup Kitchen and Grenada Food Pantry. He was an assistant Scout Leader for Troop 4081 of the Boy Scouts of America in Grenada. He is a combat veteran of Iraq and retired at the rank of Brigadier General. He and his wife Debbie have been married for 38 years and have 3 adult children who all live in Nashville, Tennessee.