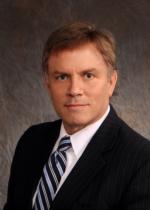 District Treasurer
Charles McLean (Northeast Shelby)
cmclean@mcleancpafirm.com
Charles McLean is a Certified Public Accountant, Certified Management Accountant and Certified Internal Auditor who is devoted to providing cllients with efficient, quality service at a reasonable fee. He has been a CPA for 28 years. Known among clients for his professional capability and technical confidence, Charles is always looking for ways to improve professionally and maximize the value of his work. In addition to his professional affiliations with the American Institute of CPAs, Tennessee Society of CPAs, and Institute of Management Accountants, Charles is an active member of the Rotary Club of Northeast Shelby County. He is also a member of the Bartlett Area Chamber of Commerce and a Leadership Bartlett alumnus. He received his Bachelor of Science in Accounting from Missouri State University in 1985 and completed his Master of Business Administration with a Concentration in Finance from the University of Memphis in 1994.