District Governor
Robin Dambrino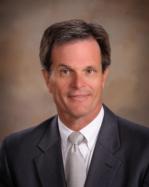 Robert J. Dambrino III was born in Pascagoula, Mississippi, graduated high school there and attended Millsaps College in Jackson, Mississippi, graduating in 1979 with a Bachelor of Arts degree in Political Science. He then attended the University of Mississippi School of Law, graduating in 1981 with a Juris Doctor degree. He has practiced law for 40 years in Pascagoula, Hattiesburg and Grenada (for the past 25 years), and is a partner in the Grenada Law firm of Gore, Kilpatrick & Dambrino, PLLC, specializing in civil litigation. He is a member of the American Board of Trial Advocacy and serves as a Director on their National Board; He is a member of the Defense Research Institute and is recognized as a Preeminent Attorney, A-rated by Martindale-Hubbell, Super Lawyers and Best's Insurance Counsel.
Robin has been married to the former Debbie Campbell of Grenada for 40 years; they have three adult children. Kristian and Kathryn are both nurse practitioners living in Nashville, while their son Rob (wife: Catherine) is a neurosurgical resident at Vanderbilt University Medical Center, also in Nashville. He is the proud grandfather of Marilyn Grace Dambrino, daughter of son Rob and wife, Catherine.
Robin and Debbie attend First United Methodist Church in Grenada, where Robin is chairman of the Board of Trustees, teaches Sunday School and both sing in the choir.
Robin is a board member of the Grenada Arts Partnership and past president of the Grenada County Bar Association and South Central Mississippi Bar Association. He is a member of the American Board of Trial Advocacy serving on the Executive Committee. He is a former chairman of the Military Affairs Committee of the Mississippi Bar Association and is an Appellate Judge on the Mississippi Court of Military Appeals. Robin recently retired from the Mississippi Army National Guard after 27 years of service at the rank of Brigadier General, having served a combat tour of duty in Iraq followed by promotion to State Judge Advocate General, the highest ranking JAG officer in the State.
Robin is an avid gardener, farmer, hunter and fisherman in his spare time, managing a 2500-acre Duck Hunting Club in the Mississippi Delta while farming soybeans and corn at Dubard, Mississippi. He has participated in Christmas in April, the Grenada Soup Kitchen, and the Grenada Food Pantry. He was an assistant Scout Leader for Troop 4081 of the Boy Scouts of America in Grenada.