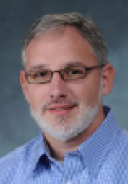 District Governor
Jonathan Mattox
2019-2020
Jonathan Mattox, an architect in Oxford, Mississippi, received his Bachelor of Architecture degree from Mississippi State University in 1994.  He joined Howorth & Associates Architects where his work included a variety of commercial and institutional buildings, residences, renovations and restorations.  In 2001, Jonathan relocated to New York City and joined the firm, Kliment & Halsband Architects, where he participated in the design of a number of large institutional projects, including the Visitor and Education Center at Franklin D. Roosevelt's Presidential Library.  He returned home to Howorth & Associates in 2004, to lead the firm's custom residential studio.
Jonathan joined the Rotary Club of Oxford-Ole Miss in 2007 and served as President in 2009-2010.  He has remained very active in club leadership. Jonathan served his club as Secretary and Treasurer from 2015-2018.  For the last 10 years he has served as co-chair for the annual Christmas Store, the club's annual charity that gives toys and books to over 800 local children who might not otherwise have Christmas.  Additionally, he served District 6800 as an Assistant District Governor from 2011 to 2018.  He is a Paul Harris Fellow +1 and a graduate of the Rotary Leadership Institute.
Jonathan and his wife Carmen are very active members of the Oxford University United Methodist Church, where Carmen serves as the Director of Children's and Family Ministries.  They have one son, Sanders.